Garden States - Cultivating Ethnobotanical Plant Knowledge
Purchase your Garden States tickets here
Join us at 'Garden States - A Forum for Cultivating Ethnobotanical Plants, Knowledge and Community' for a full day of ethnobotanical knowledge sharing and discussion on psychedelic plants and culture. The program will be comprised of keynote lectures, panel discussions, workshops, and market space, all aimed at honouring the sacred garden and encouraging conversation and knowledge sharing Get your hands dirty and learn from the experts how to grow and share ethnobotanical plants.
Important Update:  As most of you will be aware, the global outbreak of coronavirus (COVID-19) and the Australian government restrictions on mass gatherings have led to the cancellation or moving of all events in the foreseeable future.
We had hoped very much that the conditions surrounding COVID-19 in Melbourne would have improved enough to allow us to run our event by December 2020.  Unfortunately, the impact of COVID-19 in Melbourne has been more severe than any of us had hoped, with Stage 4 restrictions are still in place at the time of this update and mass gatherings unlikely to be possible until next year.
In the interest of public health, EGA has moved the Garden States Botanical Symposium to the first weekend of October in 2021 in southeastern suburbs at the Springvale City Hall.
The goal is to have an indoor event that is as personable and community-focused as possible, so we have decided to extend the scope of the event. The conference will now take place over two full days, Friday, October 1st, and Saturday, October 2nd. On Sunday, October 3rd, we are currently planning to host an informal community social day (plant meet), with a plant and book swap taking place in the afternoon (most probably in the Dandenong ranges). We hope this move will provide freedom to expand our content scope and provide our community with an enhanced opportunity to interact and socialise after months of isolation and the long wait for this special botanical conference.
We expect the program will also be much the same but expanded.  Given the circumstances, some changes to the program and the way we run event in a COVID-19 world may be expected.
We are immensely grateful for your support of our botanical initiative. Entheogenesis Australis is a volunteer-run charitable, educational organisation, and the sudden event move has had a financial impact, so if you like what we do and the projects we are producing, you can support us via the following link: https://hub.benojo.com/cause/5df0d1193bb27900356e621c
Any current ticket will be valid for the new date, and we encourage you to support us and still attend this exceptional day! We have suspended ticket sales until further notice, as with the change of event scope, we will be adjusting ticket pricing to a new and appropriate rate for future sales. In the unfortunate case that you can no longer attend, please contact us to arrange a refund ASAP - you may reply to your Trybooking confirmation email, or email us at tickets@entheogenesis.org with your booking details.
We will be launching a stand-alone conference website in the next month, so keep an eye out as that will provide full coverage of how the expanded event will look.
We thank you again for your support and understanding through what has been a challenging year for many. We hope to see you all next year, and wish you, your family, and communities, all the best over the coming months. 
Kind Regards,
Entheogenesis Australis Team
Planting seeds for the earth, body and mind  
www.entheogenesis.org 
You can find the Garden States Facebook event group here.
Garden States Presentations
Between Sex and Death – A Journey in the Mycosphere
The scent of the prized Périgord truffle is somewhere 'between sex and death', according to one Australian forager. This fungus vies with Iranian caviar as one of the most expensive foods in the world. Australia's costly culinary predilections have driven a significant European truffle-growing industry since the 1990s.
Throughout history, fungi have confounded with their strange odours and appearances, peculiar habitats and dubious connotations. Across continents and languages, humans are sharply divided in their regard for fungi, with some cultures revering them and others subjecting them to the wrath of a reckless kick across the paddock.
Yet without fungi, life as we know it would be radically different. Fungi regulate the biosphere and support the earth's ecological functioning. They provide us with food, wine and medicine. However, in the English-speaking world, the exceptionally few mushrooms with the capacity to dismantle human organs have received disproportionate attention. Centuries of mythologies and misunderstanding take time to unravel and redress.
In this talk Alison will delve deep into fungal realms, showcasing the aesthetics of these perplexing yet enchanting organisms, and explore some of their natural and cultural curiosities.
DR ALISON POULIOT

Dr Alison Pouliot is an ecologist, environmental photographer and honorary fellow at the Australian National University. Her research spans both northern and southern hemispheres where she is actively involved in fungal conservation and ethnomycology, conducting over 400 fungus workshops and forays over the last two decades.
Alison's recent book, The Allure of Fungi (CSIRO Publishing) explores the natural and cultural curiosities of the fungal realm. Her new book (co-authored with mycologist Tom May) is the first field guide to edible fungi in Australia will be published later this year. More information is available at www.alisonpouliot.com
The St Vincent's Melbourne Psilocybin-Palliative Care Trial – Much behind us, but so much still ahead…
Friday 31st January 2020 was a momentous day in the history of psychedelic research in Australia, as the clinical team of St Vincent's Hospital Melbourne's landmark trial of psilocybin-assisted therapy for anxiety and depression associated with terminal illness treated their first participant in their first drug-therapy session. That day marked just over two years after the first planning meeting between Dr Marg Ross of St V's and Dr Martin Williams of PRISM, and almost ten years after PRISM's first efforts to initiate psychedelic medical research in Australia.
The design of the St Vincent's palliative care trial draws on the many years of psychedelic medical research experience accumulated worldwide, and also reflects the particular skills of the St V's clinical team in various modes of psychotherapy, music therapy and beyond.
In her talk, Dr Marg Ross will relate the recent history of psychedelic medical research, describe the current study including several innovative features of the St Vincent's trial, and discuss the path ahead as we negotiate various regulatory hurdles and contemplate the longer-term potential of psychedelic psychotherapy as a viable treatment for a range of mental health conditions.
DR MARGARET ROSS
Dr Margaret Ross is a consultant clinical psychologist and the clinical lead in Australia's first ever psychedelic clinical trial. The trial will be based at St Vincent's Hospital in Melbourne and will investigate the ability of psilocybin-assisted therapy to alleviate anxiety and depression in terminally ill patients.
The St Vincent's clinical trial will see palliative care patients given one to two doses of psilocybin and psychotherapy in a treatment protocol shown in overseas trials to produce rapid and dramatic improvements in depression and anxiety, and provide an altered outlook on their situation approaching death. Alongside psychotherapy and guidance, the psychedelic medicines are hoped to give terminally ill patients a new perspective on their lives, and to reduce the fear and depression which can often take over their final months.
Margaret will talk about the study's progress, its history, aims, and practical workings, whilst addressing the rationale for how psilocybin works to alleviate anxiety and depression.
DR MARTIN WILLIAMS
Martin Williams, PhD, is a research fellow in Medicinal Chemistry at the Monash Institute of Pharmaceutical Sciences, Monash University, Melbourne. He is founding and current President of the DGR-registered health-promotion charity, Psychedelic Research in Science & Medicine (PRISM), founding and current Vice-President of the botanical/education charity, Entheogenesis Australis (EGA), Scientific Officer with the charity, Mind Medicine Australia, and co-lead investigator of the upcoming Melbourne psilocybin trials at St Vincent's Hospital.
Through PRISM, Martin and his colleagues have been advocating since 2011 for mental health research using psychedelic compounds in Australia, and in doing so, have established connections with researchers in the USA, Canada, the Czech Republic, Germany, the Netherlands, New Zealand and the United Kingdom. In the course of planning and seeking approvals for two clinical trials, one of MDMA-assisted psychotherapy for the treatment of PTSD and the other of psilocybin-assisted psychotherapy for the treatment of anxiety and depression associated with terminal illness, Martin has become familiar with the Australian regulatory and research governance landscape.
Martin and the Palliative Care team at St Vincent's Hospital, Melbourne, recently achieved the requisite Human Research Ethics and state and federal government approvals for their proposed Phase 2 psilocybin trial, which began in late January 2020. He is currently working with another interdisciplinary research group on plans for a clinical trial of psilocybin-assisted psychotherapy for treatment-resistant depression.
The alchemical life
I am thinking about the dreams of plants in order to enter into an intimate relationship with them and create a possibility for them to express their fears, delights and needs. Dreams are a series of thoughts, images and sensations occurring during the sleep of plants. My talk will involve presenting my collected images and artworks that reference an alchemical life of plants. This 'alchemical life' embodies the possibility of transformation and a fabricated realm that is based in research as well as imaginings on the lives of plants. This could also be the dreams of plants that have died, and the stories and science behind our understanding of them. I am imagining that they must dream of their attractions to certain sounds and sensations that are offered by other plants, insects, birds and animals including humans. While it's broadly acknowledged that plants sleep and wake according to temperature, moisture and light cycles, my work cultivates a vision beyond this. My thoughts spring to Barcelona's Liceu Opera, which opened for its first post-pandemic concert to an audience of plants, who moved and trembled with the music. Like my work, this is not simply humans projecting anthropomorphic qualities onto plants, but a testament to the idea that plants actually live, breathe and dream.

JANET LAURENCE
Janet Laurence is a leading Sydney-based artist who exhibits nationally and internationally. Her practice examines our physical, cultural and conflicting relationship to the natural world. She creates immersive environments that navigate the interconnections between organic elements and systems of nature.
Within the recognised threat to so much of the life world, Janet explores what it might mean to heal the natural environment, fusing this with a sense of communal loss and search for connection with powerful life-forces. Her work is included in museum, university, corporate and private collections as well as within architectural and landscaped public places.
A Prescription of NeuroGnostics; Entheogenic Herbalism
We are going to explore psychotropic herbalism, that is organic biological organisms used as medicine that have an affinity for the mind. In particular herbs that have an affinity for the parts of the mind that govern our interpretation of information from the external world, and in response adapt our inner world. Medicines that regulate the ego, open our sensory gating channels, widen and refine our perception of the mind and the Mind at large. Entheogens are essentially a class of herbs which generate a direct experience of connectivity to the vital force of life. They work upon the body in a targeted way, and like any herbal action they have specific indications. We're going to explore where these herbs fit into the apothecary, and how to prescribe an entheogen from a traditional herbal perspective.

Rachel Gagen
Rachel Gagen is a Western herbal medicine practitioner, space facilitator, harm reduction worker and musician. She has a background in growing, preparing and offering traditional, herbal and shamanic medicines, facilitating health and detox retreats, utilising sound for integration, and working in harm reduction and substance education.
Rachel is passionate about the therapeutic use of entheogens and psychoactive compounds. She is the co-founder and facilitator at Mulai Lagi Iboga, EntheoBotanica and FreeEarth Foundation.
DR SURESH MUTHUKUMARASWAMY (NZ)
Dr Suresh Muthukumarasway is currently an Associate Professor in psychopharmacology at The University of Auckland.
Suresh started studying psychedelic drugs in 2011, collaborating with Professor David Nutt and Dr Robin Carhart-Harris, investigating the electrophysiology of psilocybin. Since then he has been involved in neuroscience studies of LSD, ketamine, DMT and ayahuasca. His research group is soon to start the first placebo controlled study of LSD microdosing, where participants will be allowed to take LSD at home on prescription.
KIRSTY MACLEOD (NZ)
Kirsty MacLeod is a counsellor and addictions practitioner from Dunedin, New Zealand.
She began training as an ibogaine provider after her own transformative ibogaine experience in 2012, and has since provided treatments for addiction, alongside her mentor, Tanea Paterson.
Kirsty has a particular interest in transformative psychedelic experiences and states of consciousness. She is passionate about the relationship between these experiences and creating lasting change. Kirsty is a proponent of post-treatment therapy and proper integration of the experience.
Currently working in the family violence sector, Kirsty is studying psychodrama and runs men's and women's therapy groups, as well as providing individual and relationship counselling.
Kirsty is looking to the future of ibogaine therapy in NZ and the challenges of attempting this as a mainstream treatment for addiction.
MONICA BARRATT 
Monica Barratt is a Vice-Chancellor's Senior Research Fellow in the Social and Global Studies Centre at RMIT University. She is currently undertaking a four-year program of research investigating psychoactive drug use in digital society, with topics of interest including digital drug trading, digitally enabled communities, legislative responses to new or novel substances, translation of police data into public health alerts, drug checking and festival harm reduction, drug checking in the community, and microdosing. Monica has published over 70 academic research papers and attracted over $4M competitive funding in her almost 20-year career. She is the Australian lead for the Global Drug Survey and serves as an Editor for leading journals in the drugs field: International Journal of Drug Policy and Drug and Alcohol Review. Monica also volunteers at Bluelight.org, a global drug harm reduction community recently celebrating 20 years, and for The Loop Australia, a not-for-profit organisation started in 2018 with the goal of conducting drug checking interventions both at festivals and in the community. Monica has attended and contributed to EGA since the mid 2000s, and she continues to advocate for recognition of the benefits and pleasures of psychoactive substance use in context with known risks, many of which arise from prohibition regimes themselves.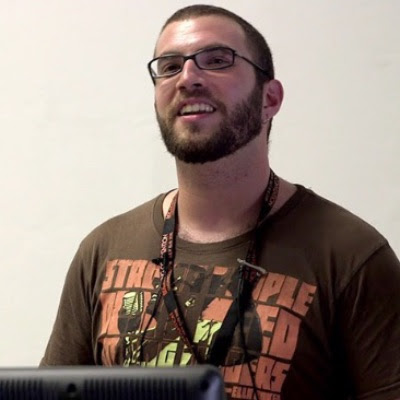 DAVID NICKLES (NZ/US)
David Nickles is an underground researcher and harm reduction advocate who serves as an editor for Psymposia Media, co-host of the Plus Three podcast, and intermittent moderator of the DMT-Nexus community.
David has presented social critiques and commentary on psychedelic culture and radical politics, as well as novel phytochemical data, at venues around the world. His work focuses on the social and cultural implications of psychoactive substances, utilising critical theory and structural analysis to examine the intersections of drugs and society. He is a vocal opponent of psychedelic commodification and blows glass in an idealistic attempt to avoid monetising his psychedelic work.
Entheogenesis Australis is a charitable, educational organisation established in 2004; we provide opportunities for critical thinking and knowledge sharing on ethnobotanical plants, fungi, nature and sustainability.
Through our conferences and workshops, we aim to celebrate the culture, art, politics and community around medicine plants in the hope to better wellbeing for humankind and the planet.